UDUMA, how it works?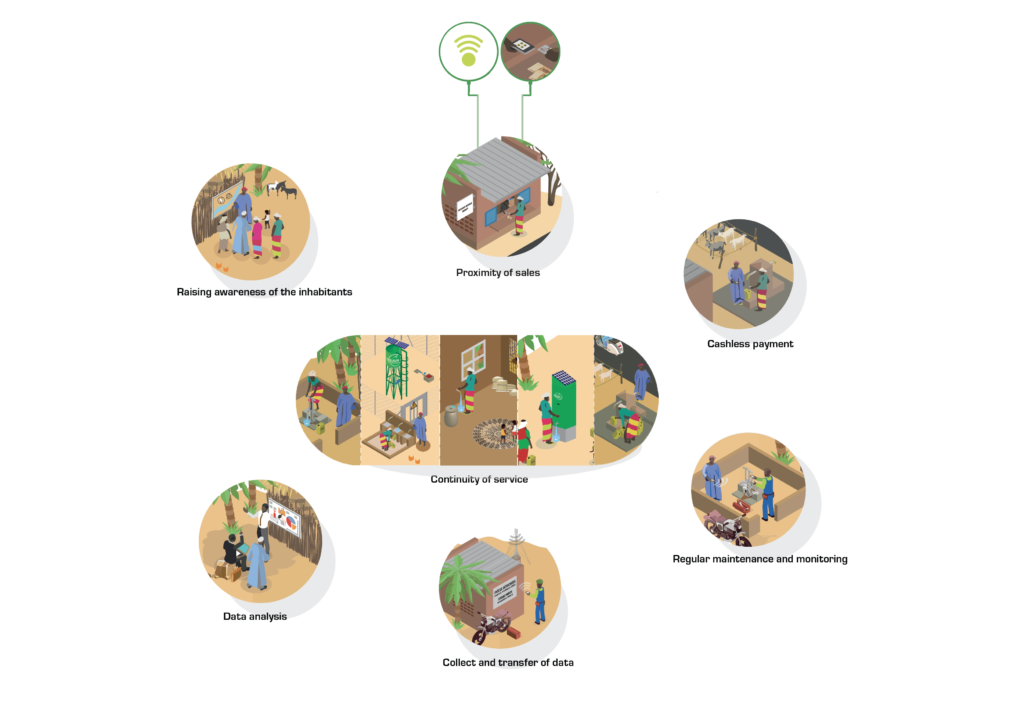 A partnership is put in place with national and local authorities, granting UDUMA the right to operate public water services in selected areas.
UDUMA secures funding from public and private sources to finance the upgrading of all water points.
UDUMA undertakes a consultation process with local communities to jointly define their needs and appropriate solutions.
Over the course of ten to fifteen years, UDUMA ensures the upkeep, maintenance and replacement of the water equipment. In order to guarantee its sustainability, this service is delivered at a fair and accessible price.
Local pump caretakers, mechanics and sales agents receive on-the-job training.
UDUMA ensures a maximum downtime of 72 hours in case of breakdown.